As a virtual event, we can accommodate a greater number of representatives from each sponsoring organization and outside expert organization. Invited guests are encouraged to share these event details with a broader number within their organization. 
After registering, you will receive a confirmation email containing information about joining the symposium.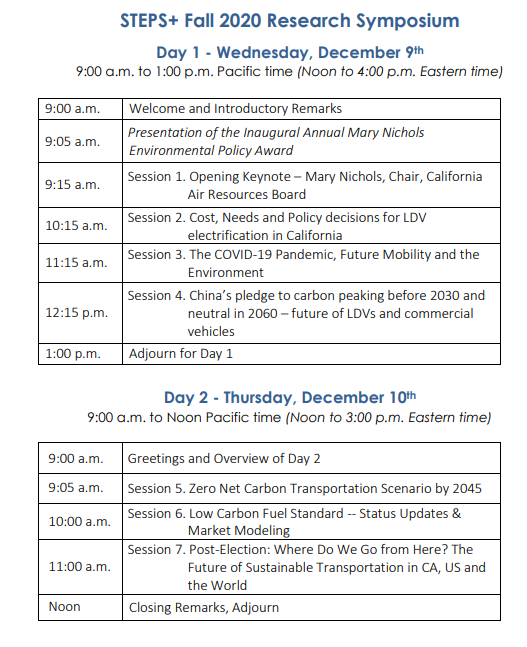 PRESENTATIONS
Slides and other event materials will be made available on our event website (password protected) following the symposium.
If you have questions, please contact Beth Bourne, STEPS+ Program Coordinator at bybourne@ucdavis.edu, or Natalie Ruiz, Conference and Outreach Manager at natruiz@ucdavis.edu.