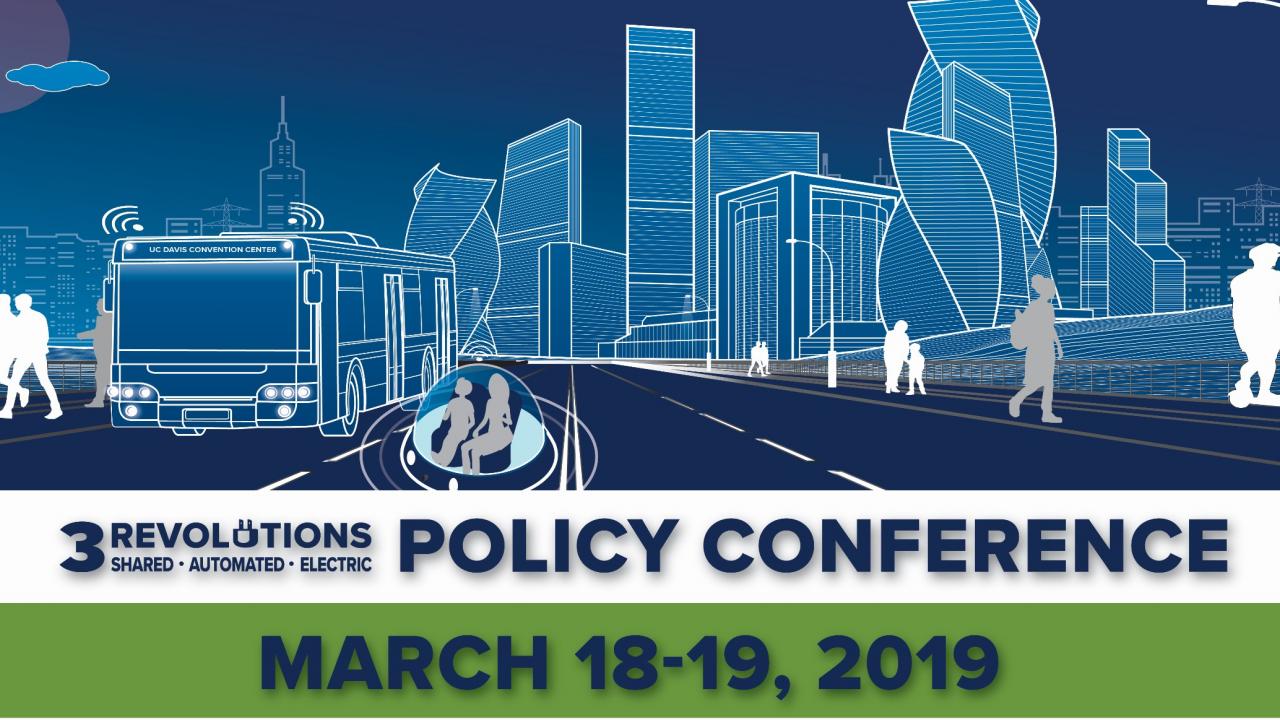 Location
UC Davis Conference Center, 550 Alumni Ln, Davis, CA 95616
As automation and new mobility business models rapidly advance into a policy environment not designed for them our window for action is narrowing. These advances could improve choices, expand accessibility, and reduce emissions – but only if we get the policies right. During this transitional time, governments need to provide long-term clarity to hasten the adoption of electrification and shared mobility strategies, and ensure automation meets public objectives.
Key Conference Policy Questions
Are Equity, Transit and Pricing linked?
How Are New Mobility Business Models Evolving?
Governance of Automated Vehicles: Who's in the Driver's Seat?
Labor Disruption or Labor Opportunity?
How will Policies Impact Travel Behavior in a Changing Travel Market?
How Can we Rapidly Electrify (and Decarbonize) Transportation?
Is there a Balance between Data and Privacy?